Jan - 21
2019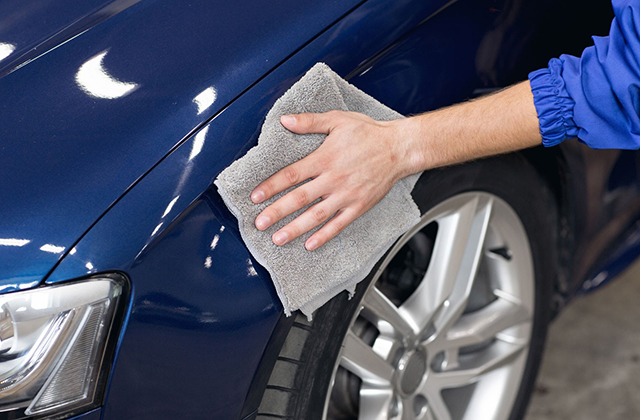 Whip Wash Waterless Car Wash Mobile Detail
It has never been easier to wash your car. Free yourself of the hose, bucket, sponge, soaps, waxes, shamis and timely buffing tools that leave swirl marks. Free yourself from drive-thru car washes and bays that use harsh chemicals to wash your car. Free yourself from expensive detail shops. Most of all Freedom from the mess that water puddles and suds streaming down the drive way to the street make. This product is a must for home owner associations that will not allow you to wash your beautiful cars in your own driveway. Whip Wash car wash is a must for every one who cleans their own car. The bucket grit guard helps prevent swirls and scratches commonly caused when washing any vehicle.
Whip Wash today !!!!!!
Whip Wash Waterless is a waterless car wash company serving you since 2001 with over 15 years of detail and car washing experience. We are in Mesquite TX and are primarily a Internet sales and mobile waterless detail company. We offer simple waterless car wash to full interior and exterior detail. We also offer all our waterless products directly to the customer. The only customer, is a happy customer. Driving a freshly detailed car makes a person feel better.
Whip Wash waterless car wash products to offer the customer more for the money. We use ECO friendly products that are safe for the environment and easy for the consumer to use.
What makes our products "GREEN"?
Half of the answer is our safe ingredients and the other half is the waterless cleaning concept based on our products…and products similar to ours.
The Whip Wash Waterless Car Care products are water-based. Since they are water-based, they can be used on a wet or dry surface. Many of our competition have products that are oil, mineral spirits, or kerosene based. How can that be "GREEN"?
Our products contain natural ingredients such as carnauba and montan waxes, non abrasive pumice and coconut-based soaps. They contain no hazardous ingredients, smell great and are very easy to use. The performance is touted as unmatched in the industry, but we would like our customers to be the final judge.
How does it do this?
When you clean with Whip Wash Waterless Car Wash, you spray the product on the surface, and it instantly dissolves the soils. You gently rub/clean it using a soft, microfiber towel. This first microfiber towel lifts away and absorbs the liquefied soils from the surface without scratching the paint. The second microfiber towel is used to buff the remaining residue into a brilliant shine with little effort. The contaminated/ soiled microfiber towels are easily cleaned in an automatic washing machine. The towels can be used and then cleaned hundreds of times. The soils & amp; oils taken out of the towels by the washing machine is filtered out by the sanitary system and is not released into the environment.
* No massive amounts of water wasted
* No impact on the environment
* No contamination of the water ways, soils or the cleaning locations.
The process of cleaning the vehicle with a waterless product is "people" powered, not machine powered. This saves energy and other natural & amp; man-made resources.
After cleaning your vehicle, the slick/ non-stick surface will stay clean for a long period of time, thus requiring less cleaning per month. This saves time, money and effort while giving your vehicle a clean image for weeks.
In summary; Cleaning with Whip Wash Waterless Car Wash products are considered "GREEN" because of its safe/ non-hazardous properties and the concept/ method of cleaning.