Mar - 20
2018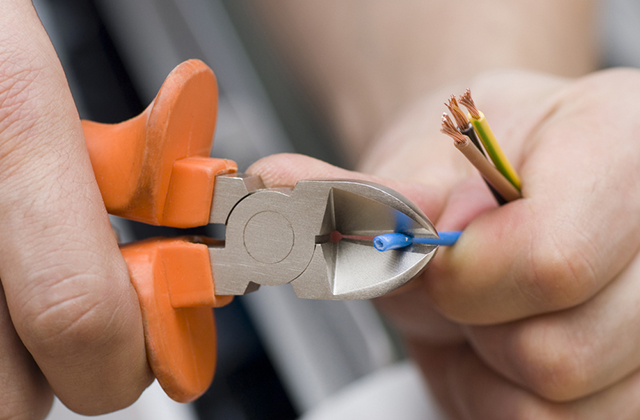 Hidden Electrical Hazards – Check Your Grounded Outlets
Shock hazards and warranty issues. If you live in an older house, you may be shocked, literally, to discover that your "grounded" (three-pronged) electrical outlets are not really grounded, after all. This article describes why that's a dangerous situation, how to tell if your outlets are really grounded, and what to do if they're not. Keep your business electrically safe and compliant with our commercial electrician Melbourne.
The electrical term, open ground, describes a situation where someone has installed a three-pronged outlet, but the cable serving that outlet still contains only two wires, a hot and a neutral, and no ground wire. The three-pronged outlet gives the appearance of an upgrade, but the outlet is not really grounded. This is bad news for two reasons.
Shock hazard
This should be your first concern, and it's a real one: a receptacle that is not properly grounded is a safety hazard to you and your family. A shock from an improperly grounded 120-volt outlet can cause injury, even death. And take note: those receptacle "cheaters," those little, grey three-hole plugs with the tab on them that you screw into the plate? They don't work, and they can present a hazard to you and the equipment you plug into them.
Warranty issues
The following appliances require a grounded receptacle, for both safety and warranty reasons:
Refrigerator
Dishwasher
Washing Machine
Computer
Television
Any piece of equipment with a 3-pronged plug
Plugging any of this equipment into a receptacle that is not grounded can present a shock hazard, can damage the product, and can void the product warranty. Computers have especially sensitive voltage requirements. Note that surge protectors will not work properly unless a ground is present. These appliances and pieces of equipment are not small investments; protect them by using only properly grounded outlets. Where necessary, call in a qualified electrician to run you a new wire.
How to tell if your outlet is really grounded
You can buy a small, inexpensive, plug-in tester at your local home center or electrical supply store. They are generally fairly reliable.
You could try cutting the electricity at the breaker, pulling off your outlet cover and having a look, but you may or may not be able to see the cable feeding the outlet. The older the house, the more likely it is to be dark and dirty and hard to see behind the outlet cover. It might be necessary to unscrew and pull out the outlet. Note: this is not recommend as a beginner's DIY project because of the safety hazards involved.
Why take chances? Hire a pro. If you have any question whether your outlets are properly grounded – or for that matter, if you have any questions about your wiring or your breaker or fuse box – have a qualified electrician come in and take a look.
What to do if your outlet is not properly grounded
If the tester gives you a negative reading, there may be other outlets in the house that aren't grounded. We strongly recommend that you bring in a qualified electrician to assess the situation and recommend next steps.
Next steps could involve running new wire, but possibly not. In some circumstances, electrical code allows for ground fault circuit interrupter (GFCI) protection (meaning the installation of a GFCI outlet) where there is no ground; however, the code has very specific requirements about how this must be done, including language that must be displayed prominently on the outlet cover. We do not recommend this as a beginner's DIY project because of the potential safety hazards to you and your family, and the warranty issues with your electrical and electronic equipment, discussed above.
More about wiring in older houses
A good rule of thumb: If you see wire and it's fabric covered, by all means, have a qualified electrician look at it.
The Consumer Product Safety Commission and utility companies recommend panel maintenance every three years. Generally, maintenance involves pulling the panel cover, inspecting all breakers and wiring, re-torquing connections, replacing breakers where necessary, and making recommendations about any further service that may be necessary or desirable. Routine maintenance can avoid a lot of problems.
For homeowners with older wiring for whom rewiring is not an option, your electrician might recommend replacing certain breakers with an arc fault circuit interrupter (AFCI). This is a "breaker with a brain," fire protection technology that works just like a regular circuit breaker but also electronically detects arcing. For new construction and significant remodeling, the AFCI is now required for all circuits leading to bedrooms.
Liz Pauley is a staff writer for ranchrevival.com a website devoted to owners of ranch style houses, old and new.
For additional information on electrical and other issues pertinent to older houses, visit ranchrevival.com
Article Source: http://EzineArticles.com/expert/Liz_Pauley/98441
Article Source: http://EzineArticles.com/581914