Jul - 17
2017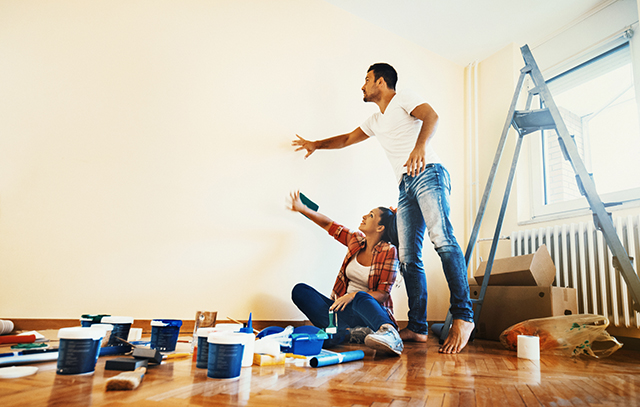 Choosing Your Next Home Renovation Wisely
Deciding to renovate your home is a big decision, and can be an expensive one depending on the type of renovation to be done. As with many walks of life, home renovations can generally be divided into those that we need, and those that we want. In life, we need air to breathe, but we want chocolate gâteau to eat. Sure, we could choose the chocolate gâteau in favour of the air, but we'll soon start to regret it. And so it goes, albeit on a less life-critical scale, for home renovations. Willoughbyglass.com.au is an expert in custom cut glass and they will make sure that you can choose whether it is frameless or not.
According to the Merriam-Webster online dictionary, the verb "to renovate" has two meanings:
1. to restore to a former better state (as by cleaning, repairing, or rebuilding)
2. to restore to life, vigor, or activity: revive
They are slightly, almost imperceptibly, different – and one definition is generally much more important than the other for the homeowner when considering how to spend their hard-earned renovation budget.
We often think of a home renovation as something which brightens up our living space, gives us more room, or makes us more comfortable. Consider an addition, or a fresh coat of paint, or a new bathroom. These renovations fall squarely into definition number two. They are restoring life to our home, and have the 'wow' factor which we love to share with our friends and family. These renovations also tend to add value to the price of a house, and people will talk about the return on investment that goes with them i.e. what the cost of the renovation is compared to the increase in price if the house were to be sold.
However, there is sometimes a far more important home renovation to be considered, and that, unfortunately, falls into definition number one. It is the maintenance renovation, the "restore to a former better state" renovation, the boring renovation – and the ratio of financial cost to "wow" factor absolutely stinks. This type of renovation includes things like a new roof, foundation repairs, pointing, insulation, and wiring – normally renovations you can't see – and are generally the top priority of any home owner, no matter what situation they are in.
Take the case where the home-owner is happy in their home and they want to stay there to raise a family – they love the community spirit of the neighbourhood, it's close to work, and there are ample facilities nearby. What is more important long-term? Stopping the basement from leaking, or getting a new kitchen? The answer should be obvious of course – renovating (restoring to a former better state) the basement is not only a necessary preventative measure from potentially significant damage to the house, but is also a requirement for peace of mind.
What about when the home-owner is trying to sell their house? It is well-known that a new kitchen has the best return on investment and can boost the value of a house significantly. It may be tempting to renovate this little profit maker first to get more money and to make the house more attractive, but there is a downfall – if there are any outstanding structural or major maintenance issues, the potential buyer, if they have any common sense, will find them when they have a structural survey performed. Depending on what the issue is, there could be one of several outcomes: a request for a reduction in price, a request for the work to be completed and re-inspected at the homeowner's expense, or, as is quite often the case, a permanent retraction of the offer. It's a hard pill to swallow for the seller, because typically a realtor's price evaluation of their house has not taken into account the cost of this additional work, and yet by having the work done, there seems to be no benefit in terms of increasing the house value. In fact, of course, there is – it's just that the evaluation was too high in the first place.
That said, there are always house buyers who will not do the proper ground work, so the required maintenance renovations are missed when the home is purchased. The seller, if they knew about the issue (as they often do), has gambled and "gotten away with one", and the buyer has foolishly taken on someone else's problems for the sake of the cost of a structural survey. A note to potential buyers: always, always, get a full structural survey done unless you are an expert yourself in such matters because the short-term additional cost will be far less painful than finding significant issues and having to deal with the associated heart-ache (and anger) after the purchase is complete.
So how does the average homeowner know if there are maintenance renovations that require attention? There are a few ways to find out, and sticking your head in the sand is not an option. That would be akin to not going for a regular check-up at the doctor or dentist – if no-one tells you there's a problem, then there is no problem, right? Wrong.
The first thing to do is to call upon your gut instinct. You probably have a suspicion if the electrics might be an issue (there's a spark when you plug appliances in, for example), or if there's damp in the basement, or if the attic insulation is insufficient; after all, you're the one who lives there. Take a look around the outside of the house for any signs of worsening damage – are cracks bigger than you remember them? Does the roof look patchy? Do you have an effective water management system – one that drains run-off water away from the house foundations?
Back this up by pulling out the home inspection that you had done when you first bought the home and going over it again (after you've blown off the dust). Make a list of the possible issues and prioritize them into those that are urgently needed and those you can live with. A very basic risk assessment would look at each item and give it a score of high, medium or low for the two categories of likelihood and consequence. Those that come out high-high, high-medium or medium-high are the most urgent and should be dealt with first.
The next step is to confirm your suspicions. It may be that you don't need to do this if the problem is obvious – for example, if every time it rains you have a bath because the bath fills up from a leak in the ceiling, (a high-high issue in most people's books), a call to a roofer sooner rather than later would be in order. On the other hand, there might be issues which you are unsure of such as visible cracks in the brickwork possibly due to a sinking foundation. This would rate in the medium-high category where the likelihood is unknown but has some supporting evidence (the cracks), and the consequence is financially significant (the house falling down). In a case such as this, or whatever your case might be where you are unsure of the cause of an effect, it's time to consult with others. You may consider talking with family or friends who may have had similar issues, but this tends to leave more doubt as people's natural reaction is to guess and err on the negative side. It is much better to talk to an expert in the field you are concerned with – if it's the roof, talk to a roofer; the brickwork, talk to a stonemason; an electrical issue, an electrician. Go about the process as if you were intending to get have the work done (you may well have to) – get three quotes and therefore three separate opinions, and ask lots of questions. It may turn out that the cracks in the brickwork are merely superficial and become a high-low case, that is, the cracks are definitely there, but will cause no further problems. The low significance cases, regardless of the likelihood, are generally aesthetic and can be resolved at any future time you wish. As for low likelihood cases, they should, in general, not make it to your list.
A note about the risk assessment: if there is an effect you are observing you will have to think about all the possible causes and rate them accordingly. For example, a stain on the ceiling could be due a leaky roof, but it could also be due to a leaky pipe. Be sensible though (you have to stop somewhere) – it could also be spilled tea from a squirrel tea party, but it is quite unlikely.
If it turns out that there is a significant issue, don't panic. Work on a plan and a time-frame to get it done. Talk to the contractor you choose to find out if the situation is extremely urgent or can be sat on for a couple of months or even a year or so. Understand that the money you are spending is buying you peace of mind and saving you long-term financial heartache, and know that there's always time to have your gâteau once you're certain you're breathing properly.
William Humphries enjoys writing on several topics, and is an associated writer with C3 Enterprises – a home renovations company based in Ottawa. William has also edited a book about one room schoolhouses, and builds websites as a hobby. You can see some of his work at One Room Schoolhouses and Renovations Ottawa.
Article Source: http://EzineArticles.com/expert/William_Andrew_Humphries/1219444
Article Source: http://EzineArticles.com/6774078